Sale Price: 5,00,000
Monthly Sales: NA
Monthly Rent: 27,000
Monthly Profit: NA
Estimated Price Stock: NA
Lease Until: 2019/11/30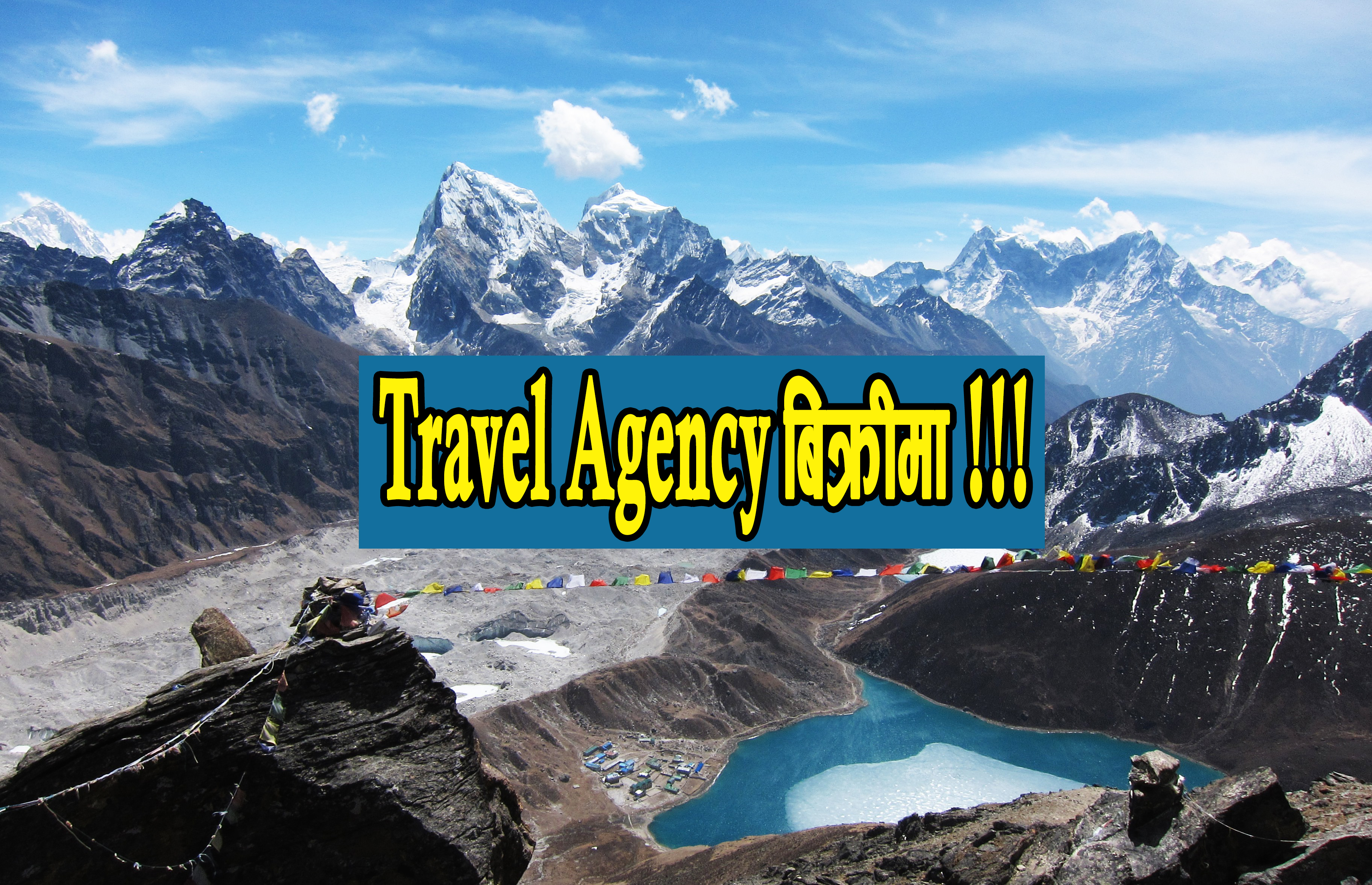 Great Opportunity for those who have tourism knowledge and want to run a travel agency.
Travel Agency for Sale at Thamel, Kathmandu !!!
Features
Travel Agency is located at Nurshing Chowk, Thamel, Kathmandu.
It is a PAN Registered UK-Based company which was registered in 2075-02-22.
It comes with a WEBSITE and goodwill worth Rs. 5 Lakhs.
Buyer can either buy 33% Share of Travel Agency or Buy it and run as they want.
The price of the Travel Agency (Just the company) is Rs. 5 lakhs without office space and 15 lakhs with office space at Nurshing Chowk (Centre of Thamel Market).
The name of the Travel Agency is Himal Holidays.
For further queries about the travel agency feel free to contact 9841619019.
Location: Nurshing Chowk, Thamel, Kathmandu, Kathmandu
Contact Number: 9841619019
No of Employees: NA
Owner Name: Partner
Posted on: 30 November 2019
No of Views : 3296